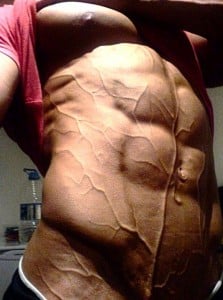 Get Ripped In 7-Days!
This Formula "Get Ripped In 7-Days" is for anyone with a considerably low body fat percentage "Lower Than 15%" and is looking to get a temporary extra shredded look for a special event, like a pool party or a photo shoot.
Get Ripped In 7-Days formula is actually one of the most amazing tricks I have ever come across, you can literally see the effect of your body getting insanely shredded WHILE YOU ARE LOOKING IN THE MIRROR!! 
You will get ripped in 7-days only! 
4 Comments