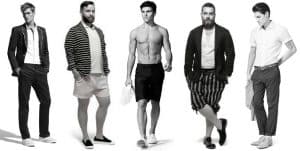 Being unable to understand why a girl wants nothing to do with you seem to be a common problem among men nowadays. While there are certain types men who have women running heads over heals for, the vast majority of guys seem to just fall away.
The question is, why aren't you like that? Why aren't you one of those chick magnets?
Is it because you don't have enough muscles or maybe your wallet is not big enough
Maybe its just that some men naturally draw girls to them? We are positive that certain types of men do! So, with no further ado, Here is a list of some of the types of men that women flock over! 
Leave a Comment